Gold shines as markets go all red
Stock markets around the world are sliding and gold is gaining from safe haven flow. Here are screeshots from marketwatch.com.

US Markets: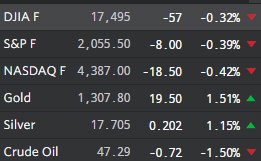 Asian Markets: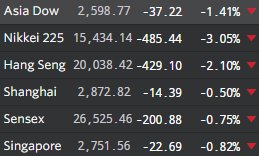 European Markets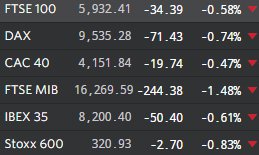 As you can see its all red. Gold and silver on the other hand are gaining because of their safe haven status. Let's take a look at Gold (XAU/USD)

XAU/USD Daily Chart 6/16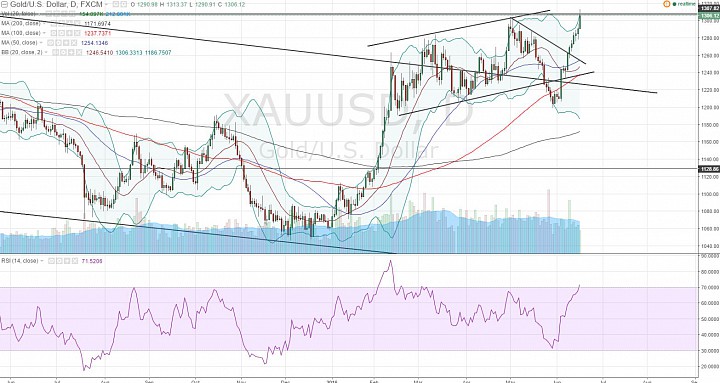 (click to enlarge)

Gold broke into new highs on the year as it breached 1300 during early 6/16 European session. We might see some near-term pullback in the US session, but we should be mindful of an intra-session pivot at 1290 as possible support. 

With gold above 1300, there is just one more hurdle to cross - a falling trendline seen in the weekly chart. After that, it opens up the 1440-1450 support/pivot area, as well as beginning of the falling channel that XAU/USD broke above earlier in the year. 

Gold (XAU/USD) Weekly Chart 6/16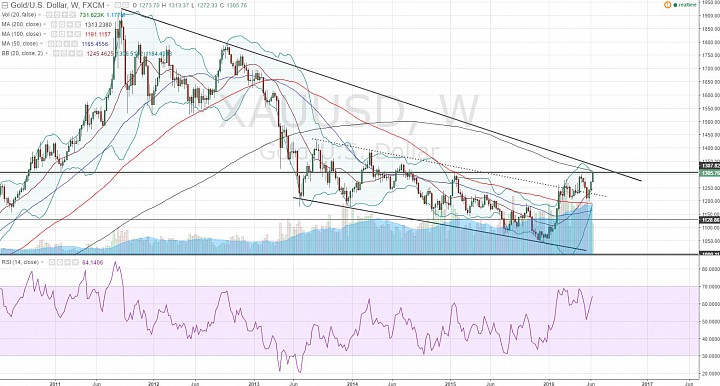 (click to enlarge)

If there is some volatility around the falling trendline and we see gold retreat, I think it should still be anchored above 1250 if risk aversion persists in the global markets.