General Motors (GM) Confirming a Bullish Breakout
Recently, shares of General Motors (GM) broke above a key triangle resistance. Price action during the 12/7 session helped confirm this bullish breakout.
GM Daily Chart 12/8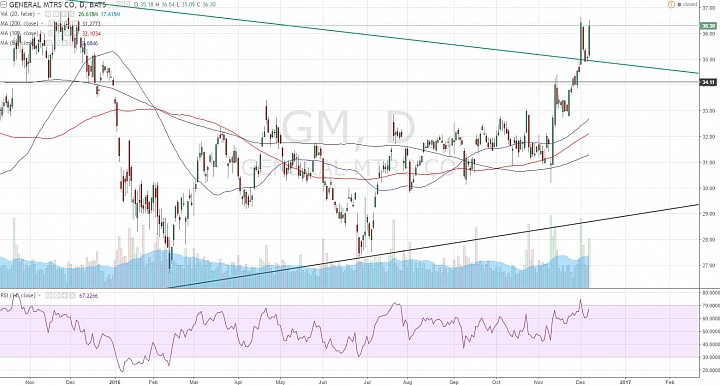 (click to enlarge)

Pullback and Confirmation:
- Price pulled back after the breakout, but held above 35.00. 
- Essentially, the market is looking at the broken triangle resistance as support, which is a sign that bulls are in control.

GM Weekly Chart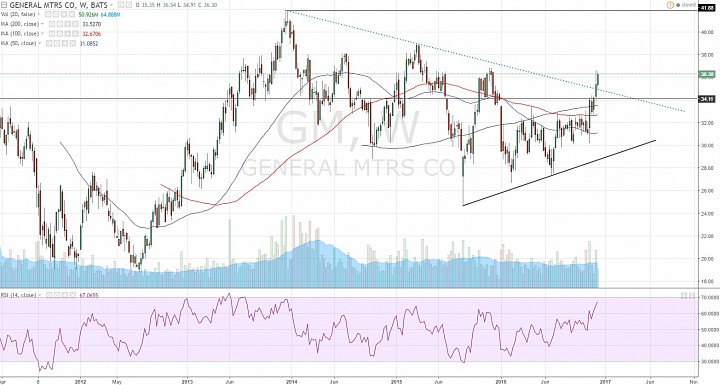 (click to enlarge)

Breakout Opens Bullish Outlook:
- The Breakout from the triangle seen in the weekly chart opens up the end-of-2013 high around 41.85. 
- Also look out for some resistance around 38.00, which was a common resistance pivot in 2013 and 2014.