Forex Recap: USD/JPY, GBP/JPY, EUR/JPY, AUD/JPY
We saw some risk aversion this week. For example, the
S&P500 had the first week without a higher high since January
. The week is winding down with UM Consumer Sentiment disappointing at 79.9 for March. This data missed forecasts of around 82, and slid from last month's 81.6. 
USD/JPY made a complete 180
from last week and is now about to challenge some major support factors.
GBP/JPY
continued to fall after breaking below a rising trendline from February. It dipped to a new March low. This completely reverses last week's bullish breakout signal and revives short-term bearish outlook with the 166.00 as the next key pivot in the 4H chart.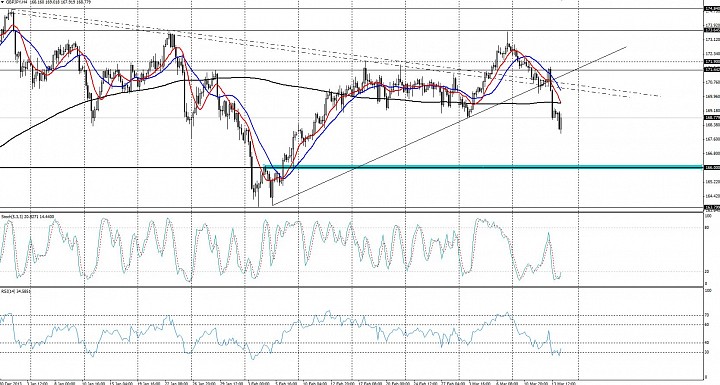 (GBP/JPY 4H chart)
The EUR/JPY also fell this week, but not as dramatically as USD/JPY and GBP/JPY. In fact it is winding down the week rebounding off a projected channel support in the 4H chart - the channel going back to February. 

It looks if we are considering fading this JPY-strength, EUR/JPY is a good candidate as it still looks bullish, and the 4H oscillators are turning. There was also a bit of consolidation so it is not as much a falling-knife case as the UJ and GJ.

(EUR/JPY 4H Chart)

Another pair that might be a candidate to buy on the dip is AUD/JPY. The 4H chart shows the the pullback after last week's bullish breakout. Friday's price action surrounded the 61.8% retracement level. We might still have some downside risk, but the 91.00 handle and the rising support from February might an area of demand.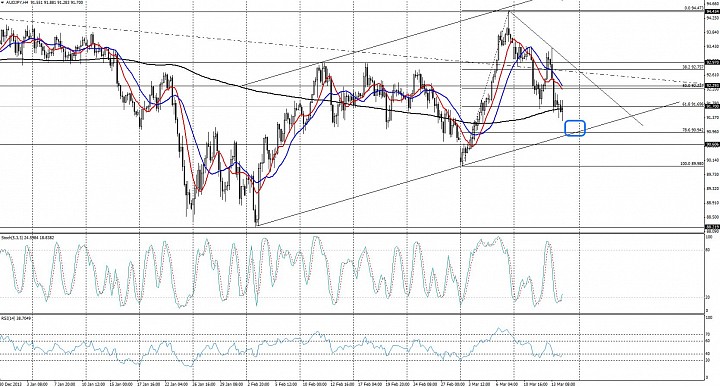 (AUD/JPY 4H Chart)