TAN - 21.50 Might be Next Technical Target
The Guggenheim Solar ETF (TAN) is breaking a multi-month range consolidation. The daily chart shows that after a failed bullish attempt in late 2015, TAN has been falling sharply. Today, it has broken the range support into a new 52-week low.

TAN Daily Chart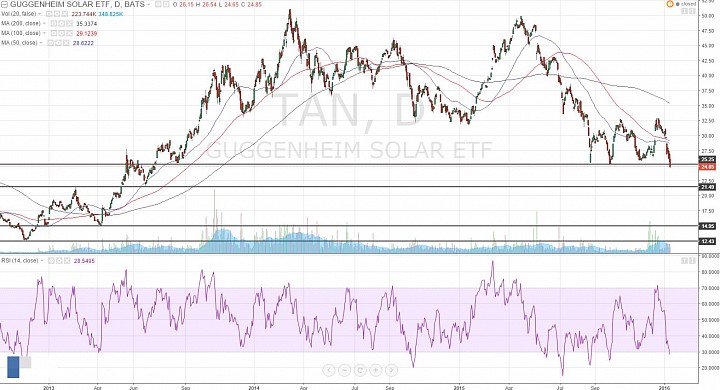 (click to enlarge)

Now, I am bullish on solar in 2016, but the technical picture of TAN tells me I should stay away for a while. 
1) The big double top shows that the market has lost any bullish drive since 2014. 
2) Price and moving averages all point south. 
3) Equities are plunging in general. 

The current breakout opens up the 21.50 support/resistance pivot. Below that the 15.00 handle and the 12.50 level comes into play.