TAN Working on that Right Shoulder
It has not been a good year for solar. The Guggenheim Solar ETF (TAN) for example has slide from around 50 to almost 20 in about a year. However, as it consolidates above 20, it is showing readiness for reversal.

TAN Daily Chart 4/12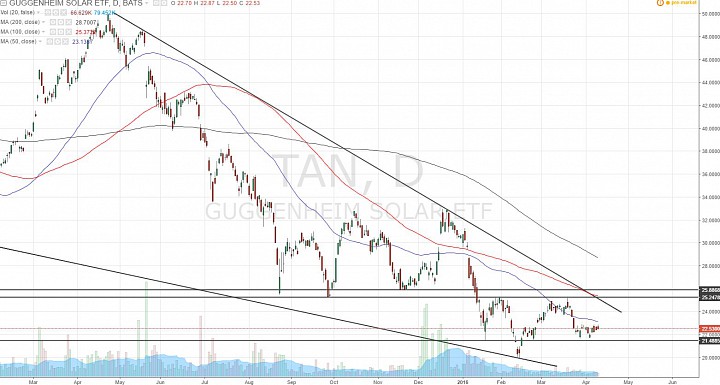 (click to enlarge)

The Daily chart shows that there is a possible inverted head and shoulder attempt. If so, we already have a shoulder, head and a clear neckline at 25.25. 

However, the market is struggling to put in a right shoulder. If price clears above 23, then we might have a run towards 25.25 to test the neckline. A break above 26 would clearly complete the price bottom and would also break above a support/resistance pivot area. 

While breaking above 26 will be a strong bullish reversal price action, a break above 23 could be an early signal for the bullish reversal scenario.