Amazon (AMZN) Sliding to a Key Support Around $1800
As the market fades Amazon's $AMZN rally, I like the $1750-$1800 area for support.
AMZN Daily Chart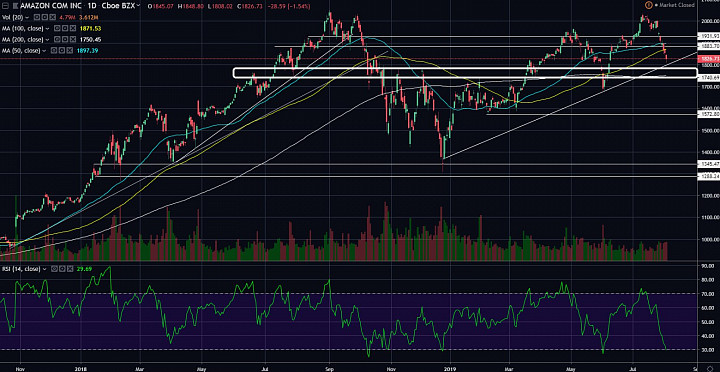 (click to enlarge)
Key Pivot:
- Amazon has been in consolidation mode since 2018. The rally in 2019 might be part of a return the bull run.
- IF so, I think the $1750-$1800 area should hold as support.
- This is a key support/resistance pivot throughout the consolidation period.
- There is also a rising trendline that would support AMZN around $1800.
- The 200-day simple moving average is just under $1750.
- The RSI is already tagging 30. During a bull run as AMZN has been throughout the year, the RSI reflects oversold condition.
I have exposure in AMZN, I am going to add at $1800 with another order at $1600.