USD/JPY Testing the Bullish Outlook
USD/JPY looked like it could be turning bullish after a bull run from mid-April to mid-May, from just above 108 to just above 114. We noted possible resistance for USD/JPY around 115, but it looks like the market sold off around 114.35. 

USD/JPY Daily Chart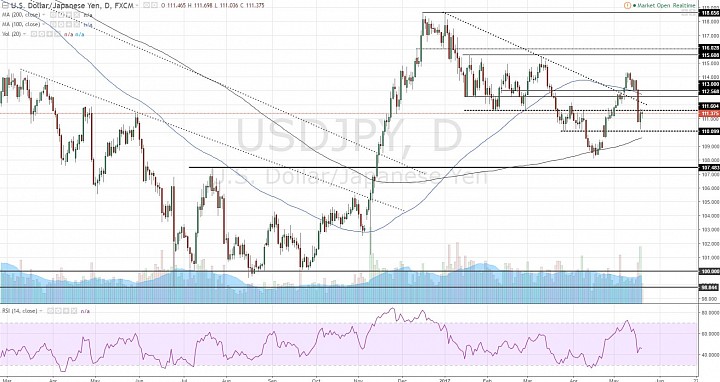 (click to enlarge)

The Bullish Breakout:
- When rebounded from around 108, it held above the 200-day simple moving average.
- Then it broke above some key resistance factors, including a falling trendline.
- The RSI finally pushed back above to 70, indicating revival of bullish momentum.
Bullish Outlook Tested:
- The dip this week brought USDJPY almost to 110, a support I think is critical for the bullish outlook.
- Also note that the RSI has fallen to just above 40. The RSI holding above 40 would be another bullish sign, because it would reflect maintenance of the prevailing bullish momentum.