General Electric (GE) $14 Resistance Holds As Expected
General Electric $GE showed some signs of life in October rallying from around $11.20 to almost $14 before selling off sharply this week. We recently warned that the rally was nothing to get excited about unless it broke above $14. In other words, $14 was a key resistance and we should respect that for now because of the prevailing bearish trend.
General Electric (GE) - Not Excited Until Break Above $14.00
GE Daily Chart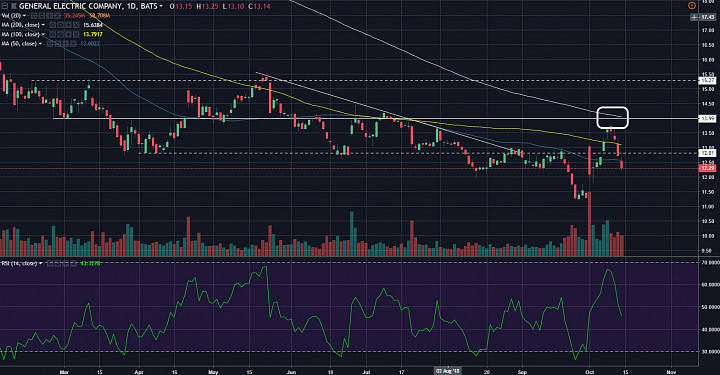 (click to enlarge)
Bears Still in Charge:
- The rejection before price even tagged $14 is telling of how much bears are in control of this market right now.
- We should not be surprised if price makes a new low on the year and pushes down to $10 a share.
- Then, there is still a long way to go before the 2009-low around $5.50. Until we see GE form a bottom, we should probably assess GE with this downside risk.
GE Weekly Chart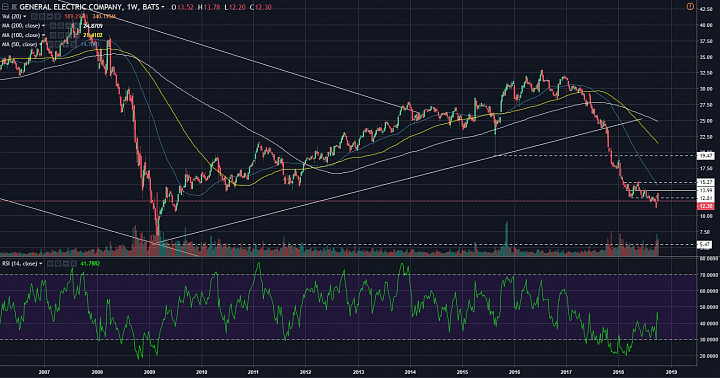 (click to enlarge)