WTI Crude Oil - Consolidation Structure Looks Bullish
WTI Crude Oil has been consolidating around 60  for almost 2 months now, since the beginning of May. 
WTI Crude Oil Daily Chart 6/24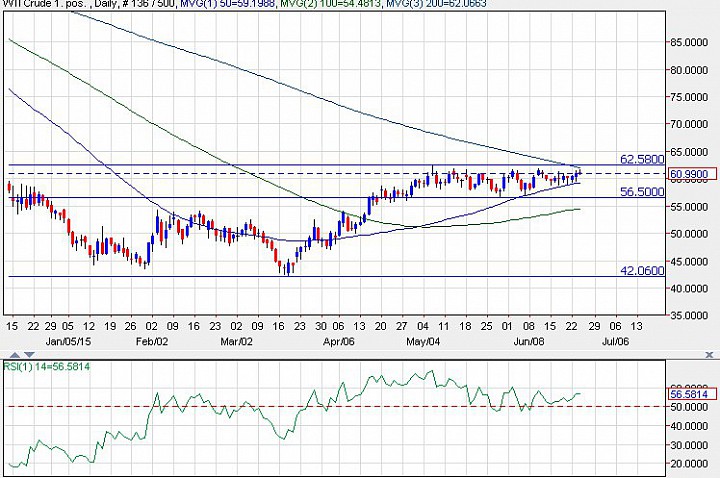 (click to enlarge)

The daily chart shows that after making a low on the year at 42.06, price bottomed and rallied to 62.58. It then started trading roughly between 56.50 and 62.58. While the prevailing trend is bearish and price is still holding under the 200-day SMA, the current consolidation structure looks bullish, and the 62.58 high will be vulnerable. 

WTI Crude 4H Chart 6/24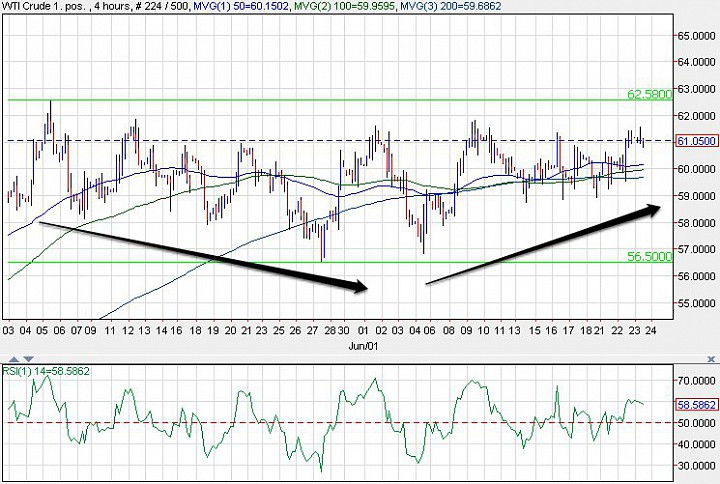 (click to enlarge)
When we look at the 4H chart and focus on the consolidation, we can see that the structure resembles a rounded bottom. Essentially, what price action is saying is that a bearish attempt has been held off. Bears reached their maximum ability when it came down to 56.50. Since then, the lows have been higher. In fact we can see that a smaller consolidation above 59.00 has been forming.