Reasons for Security Token Offerings (STOs)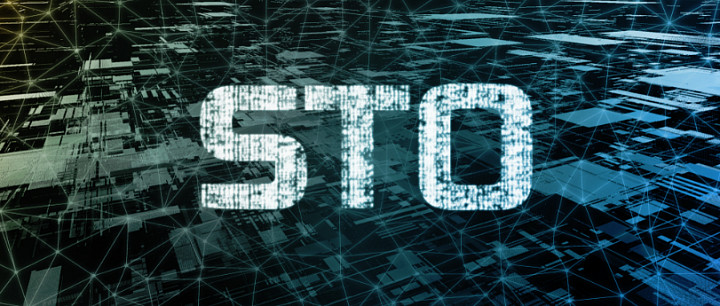 The Security Tokens Offering (STO) will potentially expand the world of investing whether it is venture capital, securities, real estate, art, etc.
So let's discuss WHY the world might want STOs to be a thing.
---
Compliance and Regulations can be Codified:
We start with compliance because that was the whole issue with ICOs (initial coin offerings). With STOs, KYC/AML could be codified into the project.
tZero CEO Saum Noursalehi explains to Forbes, "These assets can be coded for a lot more fine tuned customization. From a compliance perspective, elements such as KYC and transaction limits can be built directly into the asset." (forbes.com)
This is a necessary feature, but not the deal maker.
Global Reach (for funding-raising and investing):
The internet has been fostering the ongoing globalization of information and financial flows. Being native to the internet, the STO is essentially a way for a company to open up funding across the globe. Inversely, it allows you to invest in a company on the other side of the planet.
This is likely a critical feature and reason for STOs to exist. BUT, everything happens slow at first before rapid adoption kicks in. While there are VCs who travel across the world looking for investments, the STO model can make it more convenient for them, and can encourage regional VCs to expand their horizon.
However, global reach will introduce complexity from a compliance/regulation perspective: "the process for tracking trade activity is manual and costly, and there is a significant burden on issuers to safeguard against potential regulatory risk. These inefficiencies can often lead to issuers imposing trade restrictions, making private securities illiquid. To account for the lack of liquidity, the value of private securities is discounted (i.e. the "illiquidity discount"), preventing issuers from capturing the full value of the underlying asset." (hackernoon.com)
Potential Liquidity
Having a global reach potentially increases the liquidity of an asset. We have to say potential or theoretical at the moment, because there is no liquidity right now. Maybe TZERO should be renamed LZERO.
Liquidity could be a key feature for VCs as well as companies looking for new types of investors.
24/7 Trading
Yes, we are entering a world of continuous trading. This is another feature that ties in the whole liquidity and global reach features of STOs.
As a trader for almost 15 years, I can say that I prefer some breaks. But, I am sure bot operators will love it.
Speed and Cost-Savings:
Naturally, automation of regulation/compliance speeds up the offering process. The STO platform tZERO is named for this feature. These days it takes about 2 days to completely settle a stock or bond trade, which would be T+2.
"Unlike other financial models for investing, security tokens come with zero administrative costs of buying and selling. Reduced costs essentially allow people to generate a substantial amount of returns on investments." (hackernoon.com)
Speed and more importantly the cost-savings are critical features that traders will cherish. A small reduction in fee can result in a large increase in gains for certain trading styles.
Transparency:
The blockchain is a great tool to maintain transparency.
This is a great feature but people won't cherish it as much as convenience and other features. This would be a great feature for regulators and investigators.
Fractional Ownership:
STOs can be broken up and multiple investors can be involved in a "share" of a physical asset like real estate, diamonds, etc.
This can be a very intriguing feature because it is new, not an just an improvement to speed, cost, or liquidity. This is a brand new feature that might stir up the most excitement for STOs.
Lambert Despaux of Scheme Investments, a Malta blockchain explains, "Digitalization of real estate is the opportunity to invest with fractional ownership. Through security tokens, we can own assets in a granular way and build portfolios that invest in very specific types of assets. This can be applied by investing into certain streets and neighborhoods or access to securities of small and medium sized businesses. This is why we intend to invest in companies building infrastructure dedicated to the issuance, digitalization and trade of security tokens. " (forbes.com)

Sources:
What are Security Tokens? (blockgeeks.com)
Will Security Token Offerings Be The Future Of Raising Money? (forbes.com)
Security Token Offerings (STOs) — What You Need To Know (hackernoon.com)
From CoinPowR