Bitcoin Mooning; Dominance; Altcoins
Bitcoin is rallying like it's in a hurry to get to 20K before the new year.
It broke 10K just a little over a week ago, and it is now surging towards 17K on the Coinbase exchange (price is all over the place among exchanges, with some like Bitfinex around 16K).
BTCUSD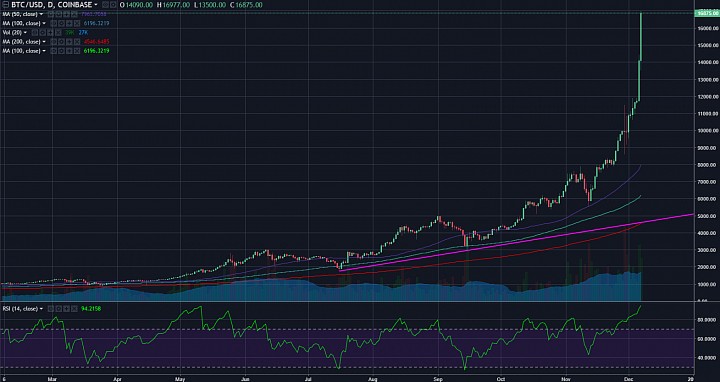 The current pace might not be sustainable, but Bitcoin is still going to be strong in 2018 because the flow is still inwards to this space.
Price memory should make 10K a hard floor at this point, with another support around 12K.
This rally has been accompanied by huge introduction of market cap, increasing the market cap of crypto market 2 fold in a month from about $200B to $425B and growing with Bitcoin dominance climbing back to 65.1% after dipping below 40% in July.
Bitcoin Regains Dominance: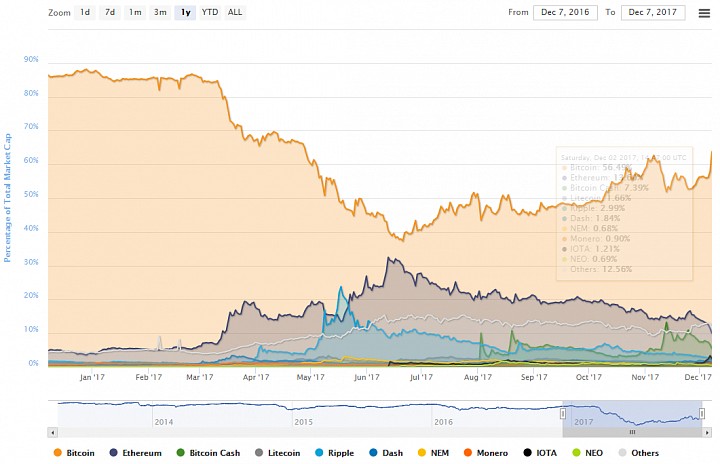 full article on CoinPowr.com