AUD/JPY Retreating Back to Range Support
AUD/JPY ended last week pushing at a range resistance. We noted that a break above 101.35 could open up a bullish continuation signal, and that if price can hold above 101.60, there is still upside pressure. 

AUD/JPY Testing Consolidation Range Resistance
Well, none of those 2 things happened, and price action is bearish in the near-term. As we get into the Monday US (12/8) session, price is pushing towards the range support.

AUD/JPY 4H Chart 12/8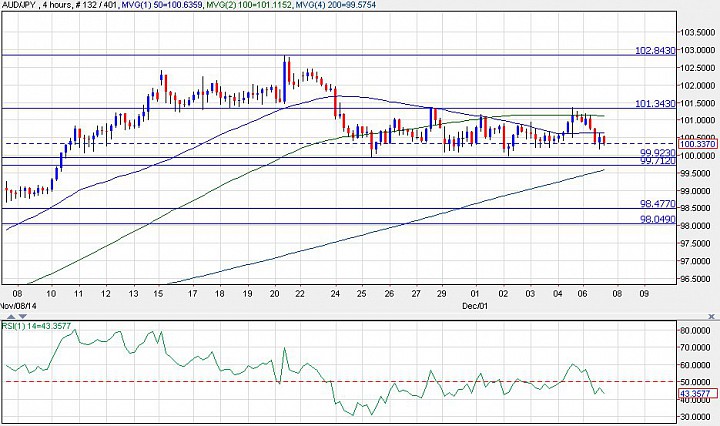 (click to enlarge)
Although the 4H chart is showing some bearish bias and momentum for the short-term, we have to remember that AUD/JPY has been bullish before retreating from the 102.84 high on the year in November. 

Therefore, we should monitor range support and even the area just below range support for buyers. Below 99.90, there is a November resistance pivot at 99.70 and the 200-period SMA just above 99.50. 

If price enters this support area (99.50-100), we should look out for buyers especially if the 4H RSI is at 30 or below, and even more is if the RSI shows a bullish divergence.