USD/JPY Testing Resistance; Clues for the Bullish Scenario
USD/JPY has been bearish since July, but could be turning things around after a week long bullish swing. A ke resistance is still holding, but I think USD/JPY will break higher and at least open up 112-112.25 if not higher.

USD/JPY 4H Chart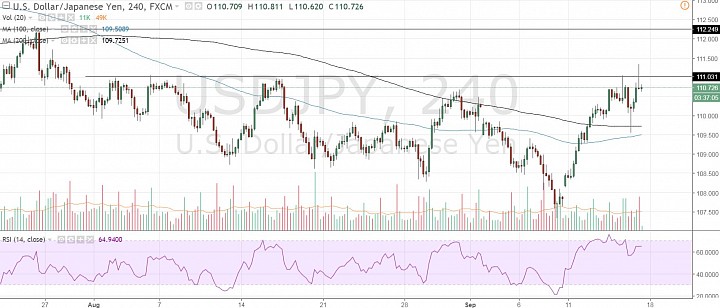 (click to enlarge)

V-Shape Reversal:
- This week started with a sharp rally that persisted into the second half of the week.
- This sharp turn aroudn could considered a v-shape reversal. But this by itself is a weak reversal signal.
- The more important clue is the fact that price broke above the 200- and 100-period simple moving averages (SMAs), and then just tested them and respected them as support.
- This is a bullish "slingshot" signal, and the main reason I think price will push above the current common resistance aroudn 111.
- If price extends beyond 112, the next key resistance will probably be around 114.
- At this point, a break below 109.50 would keep USD/JPY sideways-bearish.


USD/JPY Daily Chart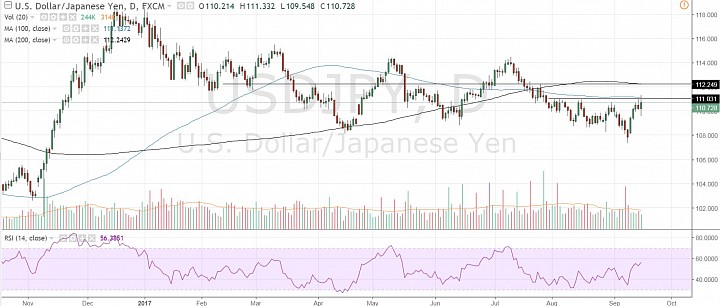 (click to enlarge)