Binance Coin (BNB) Is Not a Suitable Investment Even if Binance is Successful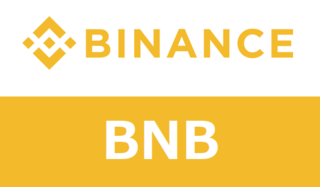 Introduction:
Binance, the crypto-to-crypto exchange founded by Changpeng Zhao, rose to be one of the most successful exchanges in 2017-2018 because it prepared itself well for the crypto mania.
The Binance Coin (BNB) is a utility token used on the Binance platform.
Goal: To analyze the investment suitability of BNB
We will focus on:.
The relationship between BNB's value and the financial success of Binance the company going forward.
How does BNB capture value for BNB-holders.
This analysis will be the basis for our assessment of BNB's investment worthiness, or at least a framework for how we should evaluate BNB going forward.


---
Executive Summary:
BNB is a token used on the Binance crypto exchange (founded in 2017).
For traders, it provides a discount in fees. Essentially the trader would buy BNB and when using BNB to buy another coin, the trading fee is reduced.
The whitepaper also claims that it is used to reduce withdrawal fees and listing fees.
There are plans for future utility of BNB i.e. as gas for Binance when it is decentralized, as well as outside the scope of trading like as a digital currency for online gifts, for crowd-lending, purchases at airports etc.
We can expect continuing success for the Binance organization,
However, we do not have confidence that BNB, in its current form, will capture the value of this success for new investors due to:

Unattractive Token Economics
Need for Future Utility
Lack of Source Code Transparency for BNB token
Other Questions and Risks

At best, the volatility of BNB's price and excitement of BNB's roadmap make it suitable for trading in the short-term, but we do not believe it is suitable as an investment.
---
Token Economics Facts:
BNB was ISSUED/MINTED (not mined) and distributed by a central source - Binance.
Planned Distribution:

In total 200MM BNBs will have been distributed.
50% (100MM) for ICO - public
40% (80MM) for Founding Team
10% (20MM) for Angel Investors

Vesting for Founding Team: 20% (16MM) each year (5 years x 16MM/year = 80MM) - In other words, the founding team will be paid in BNB until they have acquired the 80MM allotted for them.
Binance Burns BNB When it is Making a Profit: "Every quarter, we will use 20% of our profits to buy back BNB and destroy them, until we buy 50% of all the BNB (100MM) back. All buy-back transactions will be announced on the blockchain. We eventually will destroy 100MM BNB, leaving 100MM BNB remaining." (Whitepaper)
Current Top BNB Holders: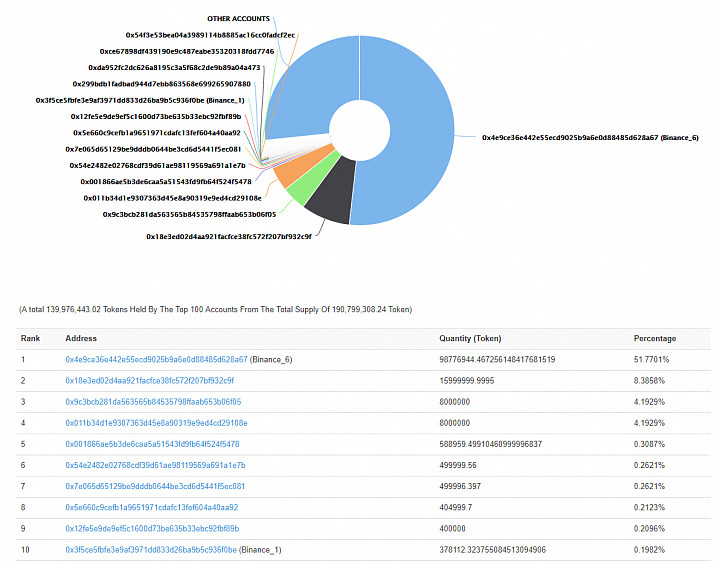 https://etherscan.io/token/tokenholderchart/0xB8c77482e45F1F44dE1745F52C74426C631bDD52
Token Economics Assessment:
Vesting for the founding team increases circulating supply while burn decreases it.
However, since there is a limited maximum supply, there is ultimately a future supply of 100MM, which points to the deflationary direction and should help BNB appreciate until there is only 100MM left.
However, we believe that this "deflationary" factor would be priced in because the final supply is fact made publicly in the whitepaper.
Our opinion is that the burning of BNB is a way for the team to capture value since the team is getting paid in BNB and holding BNB. (Their incentives with BNB is different from that of traders).
The 40% for the founding team is a concern. On one hand it means there is a team who's incentive is for BNB to appreciate while the team holds it. But on the other hand, the value of BNB could fall sharply if this group decides to cash out.
We can call this founding-team-integrity risk because technically, and effectively, they have the final say on any aspects of BNB.
Currently too concentrated: The current distribution(above) shows that most people are mostly using BNB on the exchange and not holding BNB on their personal wallets.

We can also expect some of the top holders to be angel investors and founding team members.
The concentration of BNB at one source is 1) a security concern, 2) impediment for network growth (based on principles of Metcalfe's Law).
---
Utility Facts:
So far, BNB is used essentially for fee discount on the Binance trading platform.
Fee Discount Schedule for the Trader:

1st year: 50%

2nd year: 25%

3rd year: 12.5%

4th year: 6.75%

5th year: no discount

If you hold 500 BNB, you can earn 40% on referral commission.
Fund Usage (as provided in the whitepaper)

35% of the funds will be used to build the Binance platform and perform
upgrades to the system, which includes team recruiting, training, and the
development budget.

50% will be used for Binance branding and marketing, including continuous
promotion and education of Binance and blockchain innovations in industry
mediums. A sufficient budget for various advertisement activities, to help
Binance become popular among investors, and to attract active users to the
Platform.

15% will be kept in reserve to cope with any emergency or unexpected
situation that might come up.

Dust to BNB: If you have traded on Binance in 2017 and 2018, you would always end up with a small fraction of the coin "stuck" in your account. You can't trade or transfer it because its too small.

BNB now allows you to convert this "DUST" into BNB.

Binance is planning to expand the use case for BNB: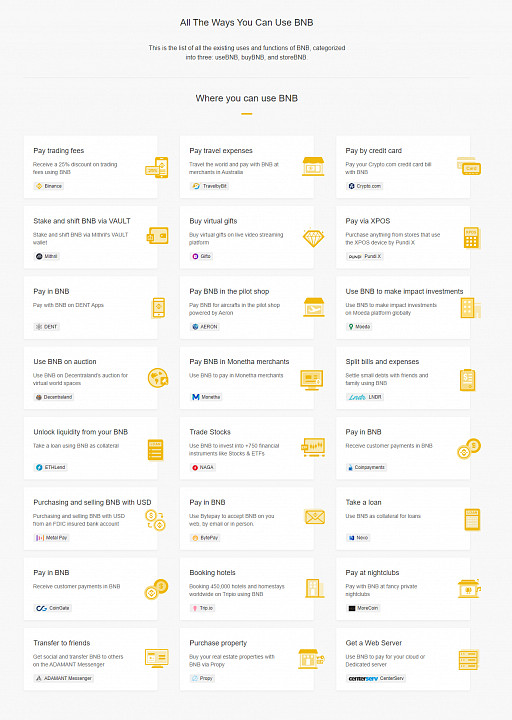 https://www.binance.com/en/use-bnb
As with almost all crypto, price speculation is also a major use case - this use case however adds exchange risk for other use cases that would prefer a token with stable value.


Details for BNB's use case on its Binance's pending Decentralized Exchange (DEX):
Send and receive BNB to anyone on the DEX
Issue new tokens
Send tokens to others on the DEX, and receive some in return
Burn tokens as needed
Freeze some tokens, and unfreeze them later
Propose new trading pairs, with the whole community having a say on the merits of the pairing
Send buy and sell orders through trading pairs the community created
Binance Dex Sneak Peak (Medium)
There is not enough details on how BNB will be used on the DEX. This is a critical missing part of information we need for a more complete understanding of BNB's value.
Utility Assessment:
While BNB offers value in terms of fee reduction, a savvy trader understands that using BNB to trade involves an exchange rate risk, because BNB's value fluctuates as well.
The trader would have to make two trades i.e. BTC to BNB then BNB to ALTCOIN X, so there is an additional friction in order to benefit from BNB. If you hold a lot of BNB so you can always go straight from BNB to ALCOIN X, then there is exchange rate risk because during that time, BNB value could go down (or up).
Additional friction and/or exchange rate risk is usually not something a trader wants to add to the already existing risks of trading.
We also know that the fee discount is reduced until there is no discount in year 5. So for a trader, this benefit declines to 0.
The ICO mania is arguably over so demand for listing will come down and therefore demand for BNB for listing purposes will also come down.
BNB provides funding for development of Binance. This is really where the value will be captured - by the founding and the development team and for the Binance organization and its products.
BNB also helps the organization as a way around fiat. Binance wants to be an international organization without boundaries, so it does NOT want to touch sovereign fiat currency (for now).
so it needs to use "loyalty-token" like BNB as incentive for promotions like trading contests:
There are "hopes" for future utility, and CZ (founder and CEO) claims that BNB is gaining adoption as a token on other platforms (not just for trading). We do not recommend investing purely on hope, especially on such a fickle industry.
From the "new" uses for BNB that Binance has listed (see above), we believe that BNB's token economics and dynamics will become more complex and therefore more UNCLEAR. Lack of code to govern token economics is ultimately the issue.
Finally, the DUST to BNB utility DOES NOT create real additional value for the trader because traders don't need to deal with dust in other exchanges. Still, this option creates another path for BNB-demand, even though this is to deal with a problem unique to Binance.
It is too early to tell whether these "partnerships" will achieve network effect. It should be noted that in many of these partnerships, such as with Gifto or Decentraland, BNB would essentially be a competing token to their native token. These partnerships bring up more questions than answers at the moment.
At the end of the day, BNB has been established as a loyalty token for Binance, but is at an early experimental stage when it comes to expansion of use cases.
---
Lack of Code:
We have not been able to find any source code for the BNB coin itself, which makes it a challenge to evaluate the coin objectively. (We would have to use opinions about the team that controls the coin).
BNB is currently on the Ethereum blockchain (as an ERC-20 token), but Binance has plans to move it to its own Binance Blockchain. Perhaps the source code will be revealed, and we can then make as assessment.
Without the code, it is also impossible to assess the security of BNB. As a centralized coin, the Binance team will have to police double-spend and other fraudulent actions. Again, this lack of transparency adds to the found-team-integrity-risk.
---
Other Risks:
Lack of Regulation - Binance has the challenge of company without borders, meaning it does not belong specifically to any jurisdiction, and at the same time belongs to every jurisdiction it operates in.

Essentially, Binance risks being shut down by countries like the US, China etc, BNB can become subject to money transmission laws especially if it travels outside of the Binance platform.
Furthermore, the lack of regulation puts emphasis on the organization's ethics and integrity. This will be a very subjective assessment, so we will refrain from giving our opinion until we have deeper insight than what the public knows.

Competition - Binance has astronomical success in 2017 and into 2018. The number of exchanges continue to rise, and DEXes are also being built and improved.
ICO mania is over - It's possible that the ICO mania is over so the demand for BNB for listing purposes will be greatly reduced.
---
Questions:
The most important question is: "What is BNB's source code" , or what will the code be once Binance is decentralized and BNB is on the Binance blockchain.

Within this question about code, we should focus on what the code means in terms of 1) Security 2) Token economics 3) Governance

Finally, we need more details on BNB's partnerships and expansion into other use cases. While it enumerates many on its website, data on usage of BNB in these 3rd party platforms is not available.
Therefore, we can't simply trust that BNB will be used in these other use cases i.e. for gifting, for travel expenses in Australia, for seed funding/lending. In our opinion, at this stage it is overly optimistic to believe that these use cases will gain the necessary network effect to be sustainable.
---
Conclusion:
Some Key Takeaways:

1) BNB is NOT a cryptocurrency and can be controlled by a central source - FOR NOW.

2) Traders see a declining utility for BNB as a fee discount.

3) We don't know the source code of BNB.

We believe that BNB as it stands now is appropriate for trading, but too risky for long-term investment.
As for our 2 initial points of focus:

1) BNB- Binance relationship: The only direct relationship is the burning of BNB at the rate of 20% of Quarterly profit. This means, IN THE SHORT-TERM, BNB can appreciate when Binance profits.

2) BNB capturing value: Traders can extract short-term value out of BNB's utility in terms of fee discount, referral bonus, and other promotional usage. BNB is a loyalty token in this aspect. Long-term value is essentially 100% speculative because we don't know how BNB will be used in the future. It could essentially be based on the whim of the Binance community if Binance does become a DEX.

We want to wait for Binance to transition into a DEX before further assessment. But unless the code is supplied, we can not recommend BNB for investment outside of the short-term.
If BNB manages to evolve into a cryptocurrency with many use cases outside of Binance, it will definitely invite more regulations and therefore more external risks.
---
Sources:
Website: binance.com
Whitepaper: https://www.binance.com/resources/ico/Binance_WhitePaper_en.pdf
Watch Our New Binance DEX Sneak Peek (Medium Article by Binance)
10 Ways To Use BNB (Binance Coin) (Medium Article by Binance)
World's leading crypto exchange Binance partners with Uplive (Medium Article by Binance)
How to convert your small amount balance to BNB (Binance Support)
Binance Invests $2.5 Million in TravelbyBit, Will Bring Crypto Payments to Major Airports Globally (Blokt article promoted by Binance)
MOEDA Adds BNB Cryptocurrency to Investment Platform and Announces 3rd Seed Project (Medium Article by Moeda)
---
From CoinPowR