USD/JPY - Stalking the Anticipated Bearish Breakout
I recently assessed USD/JPY as bearish and likely to break below the current support around 105.30-105.50. So far, price is still hanging out above this support. Let's take a look if any thing should change our assessment.
$USDJPY 1H Chart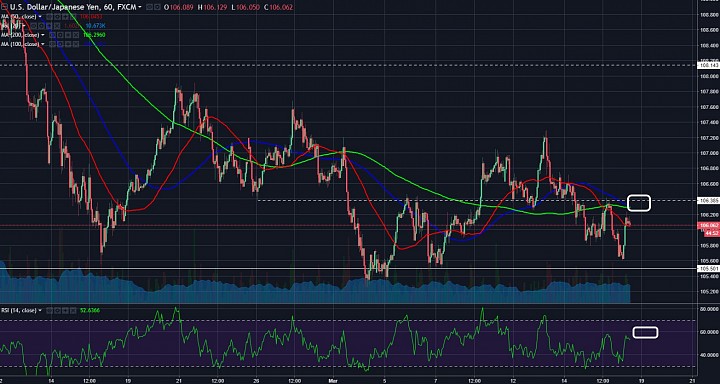 (click to enlarge)
Key Resistance:
- We can see that price bounced off of 105.60 and came up above 106.
- However, it looks like there is resistance just above 106.
- I think the 106.40 level is critical. Inability to push above that would be a clue that USD/JPY is indeed bearish.
- Next week, if USD/JPY breaks above 106.40, we might have to re-evaluate our bearish opinion.