S&P500 Might be Developing a Triangle Consolidation
Markets stabilized during the 3/29 session after a bearish 3/28 session. But as we will see on the S&P500 daily chart, we can see that price is essentially consolidating after a sharp dip last week to about $2586.
Last week we mentioned 2 scenarios. 1) Triangle, where price would find support around $2580 (current support area). 2) an ABC correction with a projection to $2490-$2500.
S&P500 Daily Chart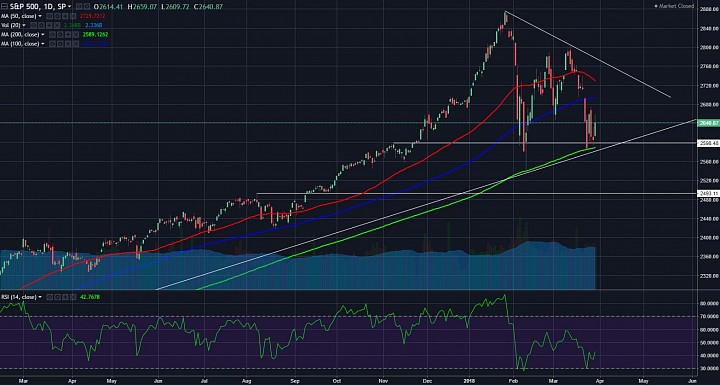 (click to enlarge)
Triangle Scenario:
- Why would we anticipate the triangle scenario?
- Because the dip in February was a relatively extreme swing. The most recent downswing might not have the same "energy".
- If this is the case, we an anticipate a bullish swing towards $2700-$2725 area.
- A break below 2580 on the other hand opens up projection towards the $2490-$2500 area.