Forex Recap - After ECB, Big Movers Ahead of The NFP
Today's price action all came around the time Mario Draghi took started the ECB press conference. 
The
BoE
was the first major event risk. There was nothing unexpected as the central bank
extended its loose monetary policy into the 6th year
. The market didn't really know what to do with the GBP. It did eventually drift higher against the USD and rallied against the JPY, but these moves had little to do with the pound than to do with the USD and JPY losing across the board.
The
ECB
did nothing. Maybe the market had some expectation of further easing, or expected Draghi to strike a tone in that direction. But nothing like that can be interpreted. Even if the substance of this event risk was light, the markets move sharply across the board. EUR was a winner today as
EUR/USD surged to a new 2014 high and EUR/JPY broke above a recent consolidation zone
.
The
JPY
was a big loser today as the market marched all the major JPY-crosses above recent consolidation patterns, or key resistance levels.
USD/JPY
broke a consolidation pattern, but is now finding some resistance as it challenges a falling trendline from January. I suspect there can be some intra-session pullback ahead of tomorrow's NFP. But I don't expect much, if the market gets to the 102.60-70 area, it would be testing a previous resistance, which can turn into support.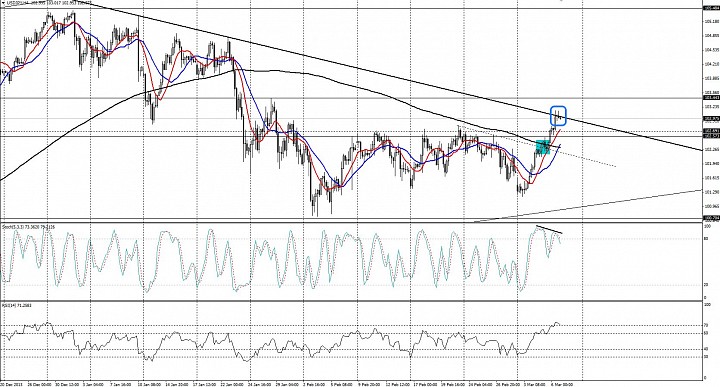 (USD/JPY 4H Chart)
The USD was also weak today, so USD/JPY is not the best example of JPY-breakouts. You see that more clearly in the AUD/JPY and GBP/JPY.
(AUD/JPY and GBP/JPY 4H Charts)
The market now turns its attention to Friday's Non-Farm Payroll. After a big run today, will it have juice for another volatile day tomorrow?