USD/JPY - Breakout Complete with 100 Now in Sight
USD/JPY has been consolidating above 105.50 but has finally broke below as the market rushed to safe-haven in the Japanese Yen. But, we knew USD/JPY was already getting shaky as it was building pressure on the 105.50 support. We were anticipating a bearish breakout last week.
USD/JPY Daily Chart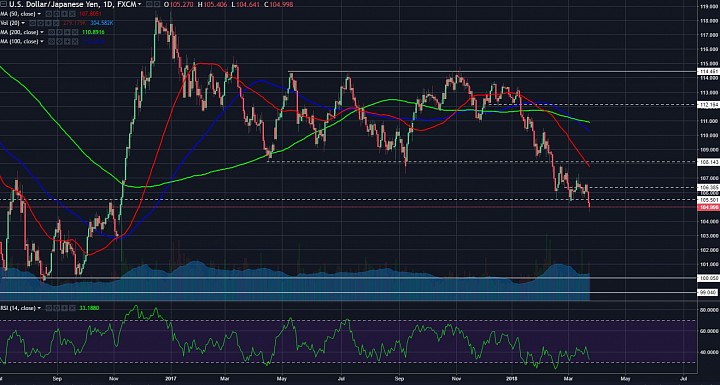 (click to enlarge)
Confirmation; Next Target:
- If there is a pullback, let's see what happens in the 105.50-106 area.
- If price holds under 106, bulls might give up in the short-term and USD/JPY might continue the bearish mode towards 100.
- We should also monitor the 103 area. This was a pivot back i late 2016.