GBP/USD Falls After BoE Holds Rates
Let's not read too much into this. GBP/USD has been bearish as the BoE is likely to push the rate hike back. The main reason is the below target inflation, and the lack of wage growth. The same concerns were cited today, and the same reasons are given for holding rates. Simply, the timing of the rate hike seems premature in 2014 as economic data shows a possible slowdown ahead. A rate hike now might stall growth further. The Bank Rate remained at 0.5% and the Asset Purchase Facility remains at £375 billion.  
Official BoE Statement
Minutes will be be released on Sept. 17.
GBP/USD was hanging around 1.6450 area ahead of the BoE Statement, and fell further afterwards.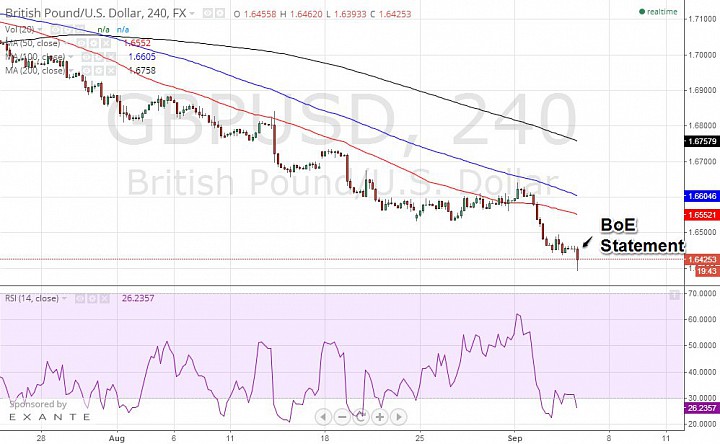 (GBP/USD 4H char 9/4)
As price dips further, the next support will be in the 1.6250-1.6315 area, which represents the lows of 2014 made in January and early February.