Patience in AUD/USD
The AUD/USD has been in a bearish mode since failing to push above 0.8850 in February then again in March.

AUD/USD Daily Chart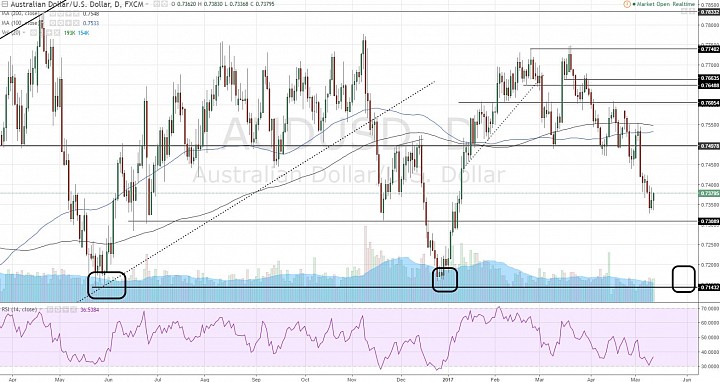 (click to enlarge)
Consolidation:
- The daily chart shows that the market is essentially in a year-long consolidation range so far. 
- The range resistance is basically 0.7750-0.7850. The range support is around 0.7150. 
- Currently, price found support, and we could anticipate some upside. 
- But I think a better time to enter is around 0.7150, or even 0.72. 
- There would be a better reward to risk from this point even if the upside is limited to 0.75, which is the middle of the consolidation range.