Copper Approaches Key Pivot Area Around 3.00
Copper price has been bullish in the last couple of months. We predicted a bullish market for copper with a price target of 3.00 earlier in the year.

Copper Probably Still Going to 3.00...
Well, there has a bit of choppiness under 2.80 for several months, but price action since June has been bullish.

Copper Weekly Chart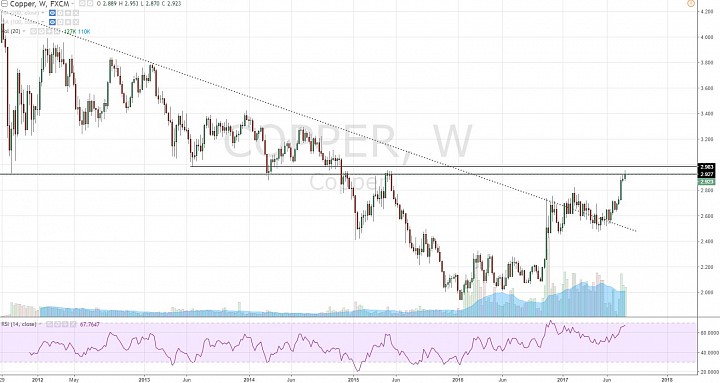 (click to enlarge)
3.00 Pivot:
- As we can see on the weekly chart, the 2.90-3.00 area is a key support/resistance pivot going back to 2011.
- As the RSI approaches 70, which would reflect oversold condition, price will also be at a key resistance.
- I would anticipate some selling here and some more consolidation.
- However, I would limit the downside to 2.75-2.8 for now in case the bullish momentum is still there.