Bank of England (BoE) Optimistic on Growth but Cautious Against Raising Rates
The Bank of England ended its latest monetary policy meeting on Thursday (2/2). It also released its quarterly inflation outlook. It was in general optimistic, but at the same time very cautious of the bumpy Brexit road ahead.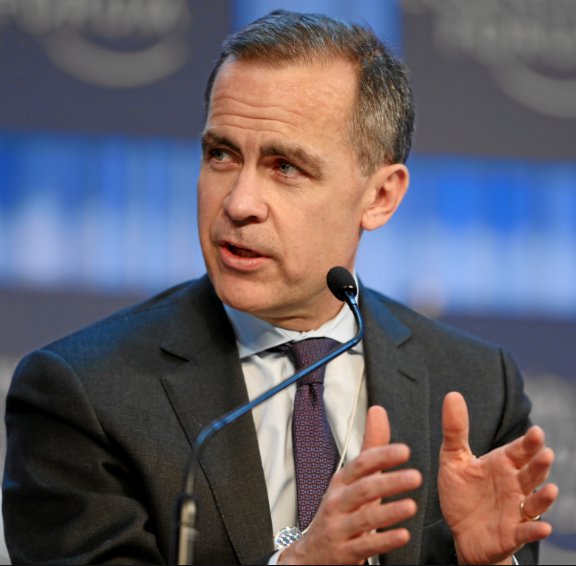 (Mark Carney, President of the Bank of England. Courtesy of Wikipedia)
Official Release from the Bank of England: Bank Rate held at 0.25%, government bond purchases at £435bn and corporate bond purchases at up to £10bn
According to Reuters, 
"The Monetary Policy Committee voted unanimously to keep rates on hold at a record low of 0.25 percent and to leave its other stimulus programs unchanged.

Governor Mark Carney said that just because the central bank had raised its growth forecasts, it did not mean that the vote to leave the European Union would be painless." (Full article on reuters.com)
The BoE expects the economy to grow 2.0% this year, which is an improved forecast from the bank's previous forecast of 1.8%. The BoE also expects inflation to eventually pick up. The same article pointed out that, 
"some of the BoE's nine rate-setters "moved a little closer" to their limits for tolerating an expected overshoot of inflation above their 2 percent goal."

But the general message from the BoE was that it remained comfortable with its record low rates even as the pound's slide since June's Brexit vote pushes prices up quickly.
Before inflation pushes higher, the BoE thinks the unemployment rate could fall to 4.5% from the current rate of 4.8%. 
The market is mainly focused on the uncertainty of executing the Brexit. The prospect of a rate hike did not improve. Indeed, the fact that stronger growth and inflation expectations did not move the needle for the BoE to consider a rate hike says a lot about the bank's focus on weathering the Brexit storm. This would explain why the British Pound was weak across the board today following the BoE monetary policy statement.