Another Strong Month of Job Creation
So far in 2017, we saw strong jobs data in January in terms of the number of jobs created. It looks like February will follow suit as the ADP Non-Farm Employment report showed a 298K rise in jobs for the month. 
This was higher than the forecast around 184K and higher than the January reading of 261K, which was just revised up from 246K.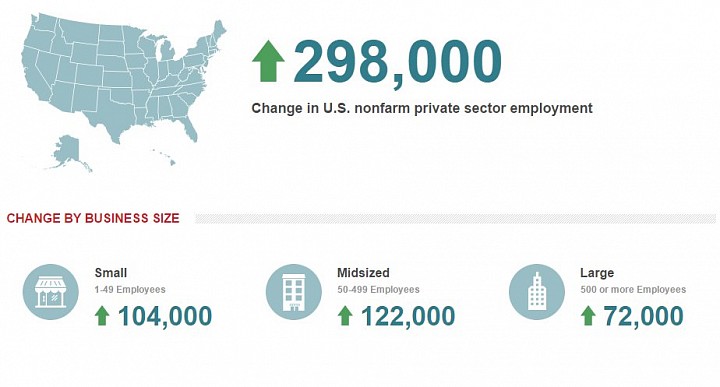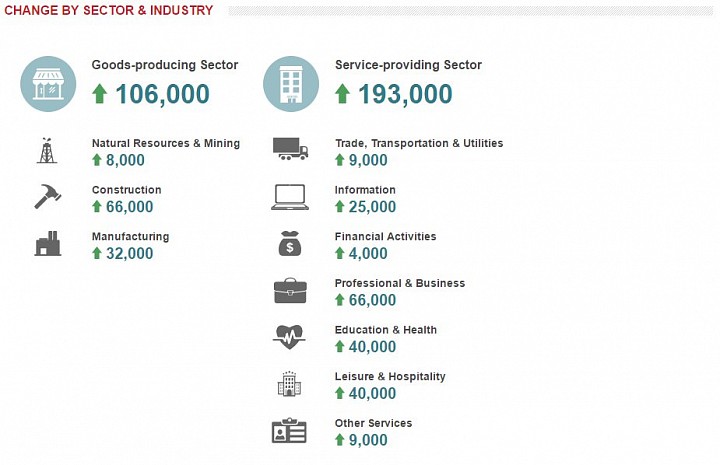 (courtesy of adpemploymentreport.com)
Now, the market usually pays more attention to Friday's Non-Farm Payroll. But when the ADP surprises significantly to the upside twice in a row, the market is probably also expecting Friday's job report to be above the current forecast, which calls for about 185K jobs added. 

For January, the forecast was 170K, and the reading was 227K. While the ADP report does not always "predict" the NFP report, I would say its safe to expect a reading of 200K+ on Friday. This means, if the report misses 200K, the market will likely have a bearish reaction to the USD. 

Nevertheless, a trend of strong jobs data should push the Fed to raise rates soon, which should prop up the USD.