US Data 9/15 - USD Reaction
The week starts with a light Monday with respect to fundamental releases. We got some US data for manufacturing. 
Empire State Manufacturing Index (September): 27.5
Forecast: 16.4
August: 14.7
Capacity Utilization Rate (August): 78.8%
Forecast: 79.3%
July: 79.1%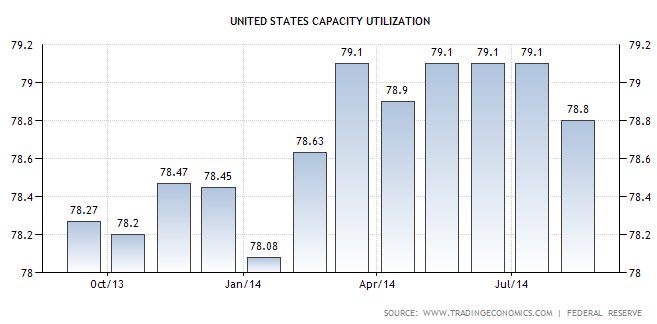 (source: tradingeconomics.com)
Industrial Production m/m (August): -0.1%
Forecast: 0.4%
July: 0.2% (revised down from 0.4%)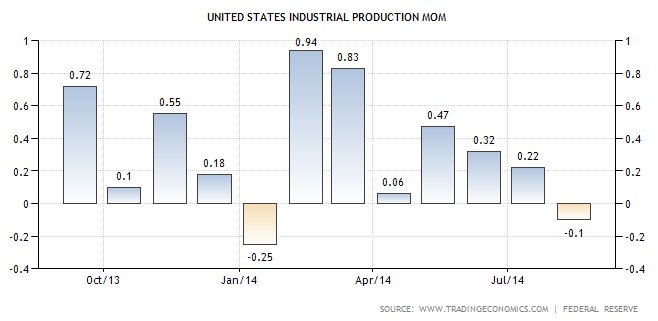 (source: tradingeconomics.com)
The good news is that the Empire State Manufacturing Index grew to 27.5, which is the highest level since April 2010, when it was at 31.9. However, we saw more slack in manufacturing as the capacity utilization rate unexpectedly fell in August to 78.8, the lowest point since February's 78.6 print. Also, according to tradingeconomics.com, industrial production fell at a rate of -0.1% in August for the first time since January's -0.25% reading. (Actually, I checked with other sources that indicate we had a -0.6% reading in April, so August was the first month in 4 months to show a decline.)
The USD Index found resistance at a common resistance at 84.40, and is contained in a week-long consolidation range roughly between 84.52 and 84.03.

A break below 84.00 will be needed to introduce a bearish correction outlook ahead of Wednesday's FOMC meeting. Otherwise, the USD is still bullish, and a break above 84.52 would reflect bullish continuation with at least the 2013-high of 84.75 in sight.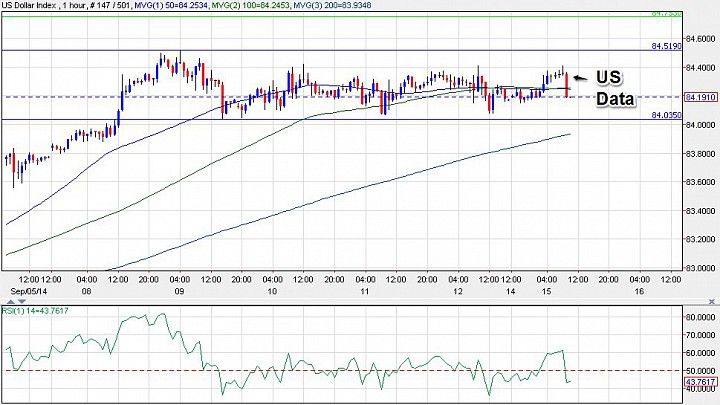 (USDX 1H Chart 9/15)