GBP/USD Might Pullback After the Bullish Breakout
Last week, we talked about $GBPUSD coiling and the higher likelihood of a bullish breakout. We did see the bullish breakout, but there is a possible pullback to test the resolve of the breakout.

GBP/USD 4H Chart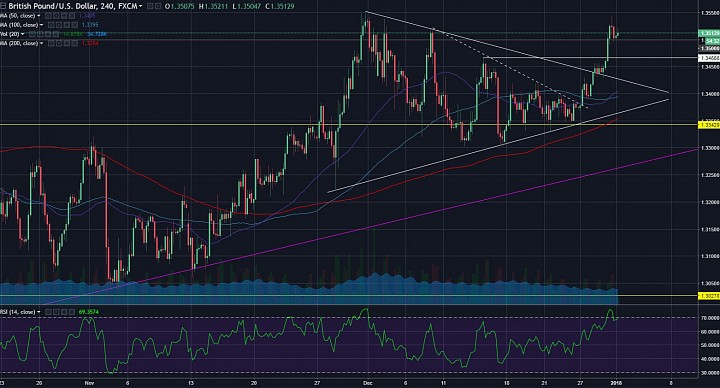 (click to enlarge)
Triangle Breakout; Anticipating Pullback:
- The 4H chart shows the strong bullish breakout from the triangle.
- I think this is part of a bullish continuation swing that could take out the Nov-Dec, high at 1.3550.
- However, in the short-term we might see a pullback.
- If we do, we should anticipate support in the 1.3450-1.35 area.