National Bank of Canada (NA) in a Bullish Breakout
The National Bank of Canada $NA is in a bullish breakout after a few months of consolidation.
NA Daily Chart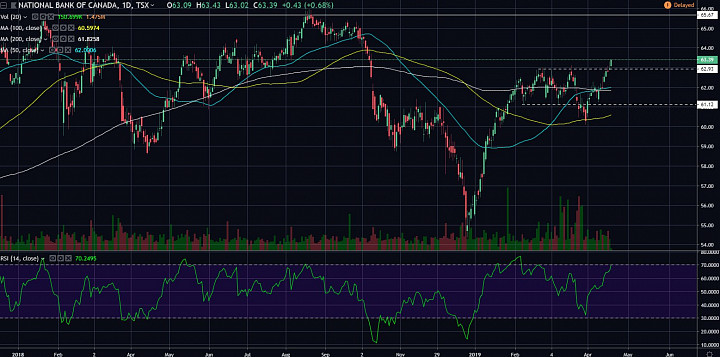 (click to enlarge)
Bullish Breakout:
- As we can see on the daily chart, price has consolidated after a V-shape reversal at the turn of the year and through January.
- We saw a bearish breakout in late March, but the market rebounded sharply.
- This failed bearish breakout is now turning into a bullish breakout from this consolidation range.
- With the breakout above $63, price has upside at least to the $65-$66 highs from 2018.
- We can also expect support in the $62-$63 area now if the NA market is indeed still bullish.